Pihta and Huippu mittens are worked in stranded knitting with two colors. The cuff is simple ribbing, using one color only, to make it comfortably stretchy.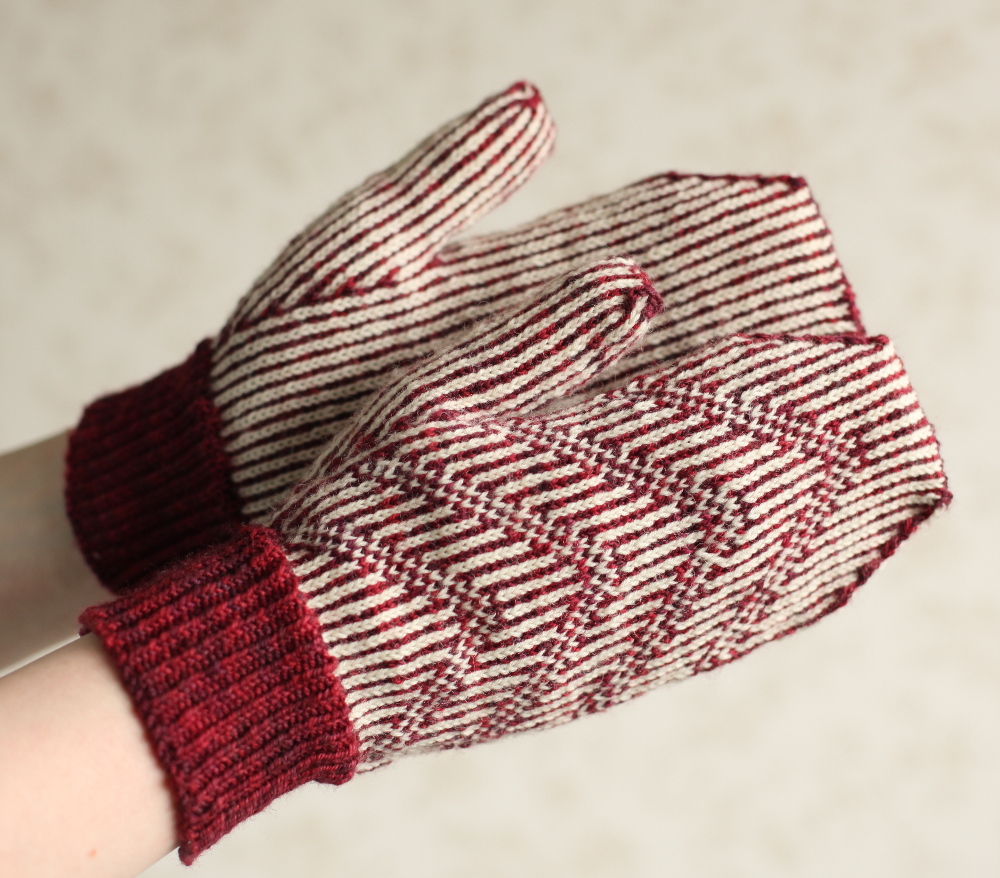 The colorwork patterns are very simple. The palms are plain pinstripe, as are the tumbs of Pihta. Huippu thumbs have a small upside down "V" in the gusset, the rest is pinstripe. The back of the hand has checkerboard patterning on top of pinstripe. Pihta has upside down "V" motifs, while Huippu shows a silhouette of a line of mountains – especially my blue and light grey model mittens look like mountains.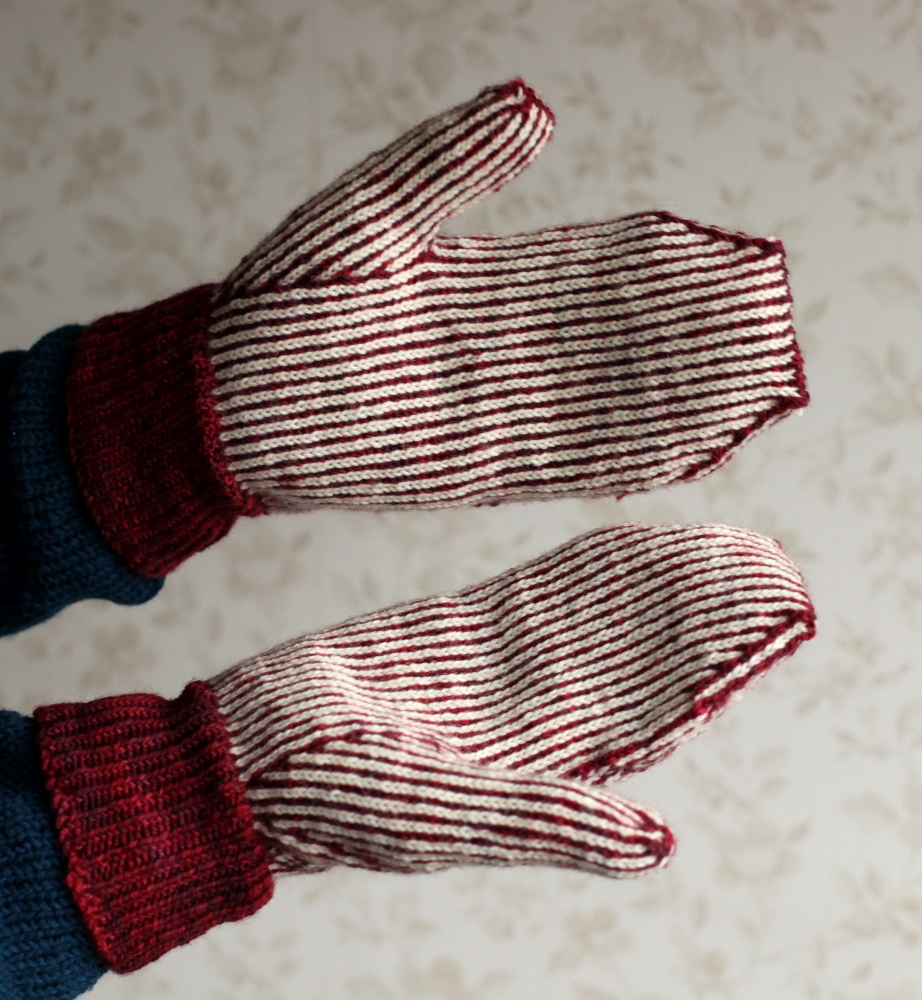 Both Pihta and Huippu patterns are easy for stranded knitting. The floats are short, there are only few five stitch floats, the rest are mainly one or two stitches long. The colorwork pattern is simple so you don't need to pay as much attention to the charts as with more complicated patterns. Since there is almost an equal number of stitches for both colors and the floats are short, it should be effortless to keep the tension of the yarn even, which makes knitting rather pleasant. In all, these patterns will probably suit beginner stranded knitters.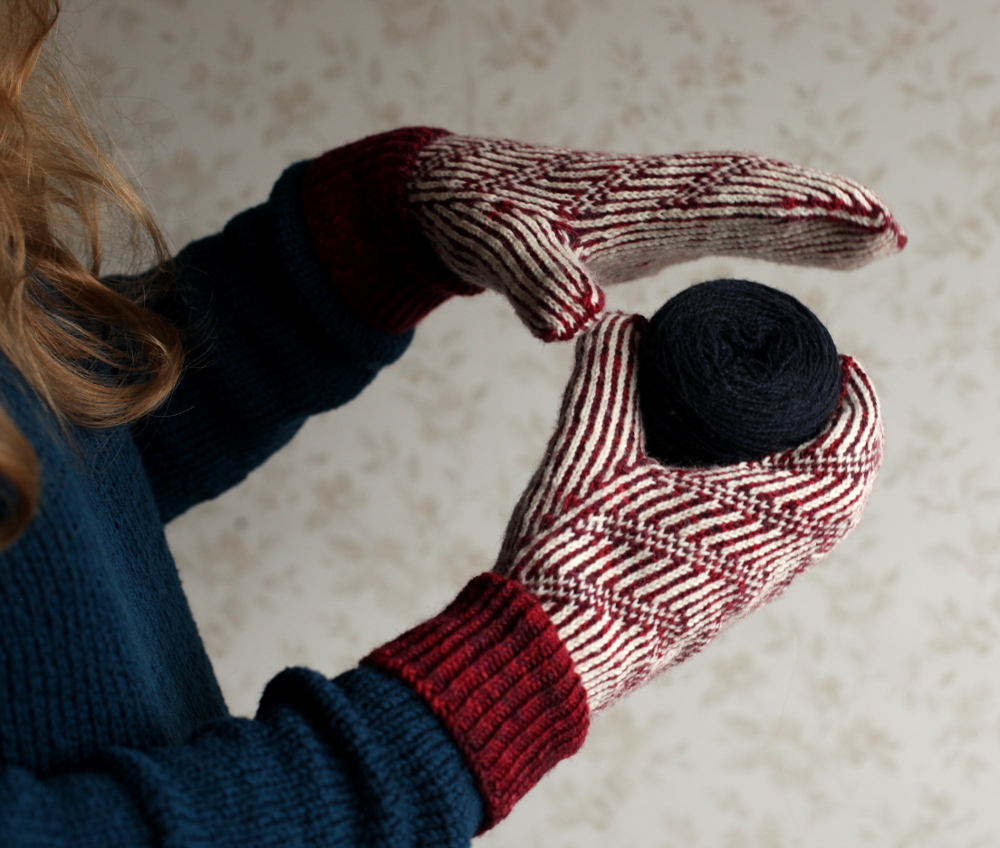 The top of the palm is grafted, as well as the top of the Pihta thumbs. Huippu thumbs have decreases making the top more round.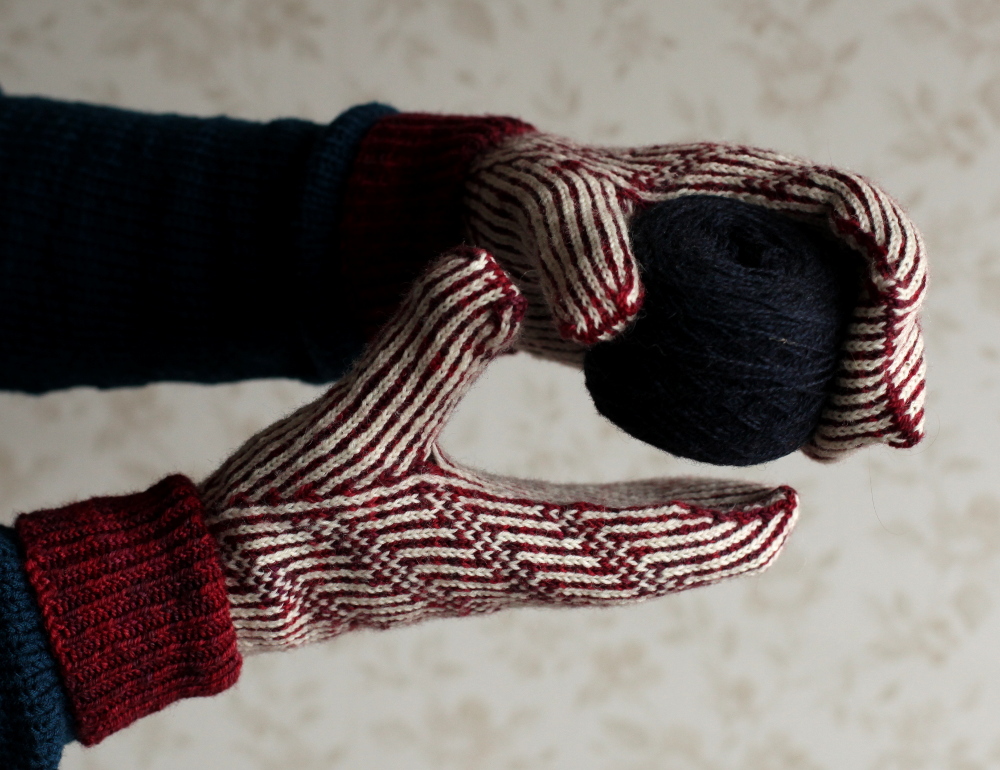 Pihta is a Finnish word that means fir – the back of the hand patterning reminds me of these evergreen coniferous trees. Huippu then again means peak, as well as something very good.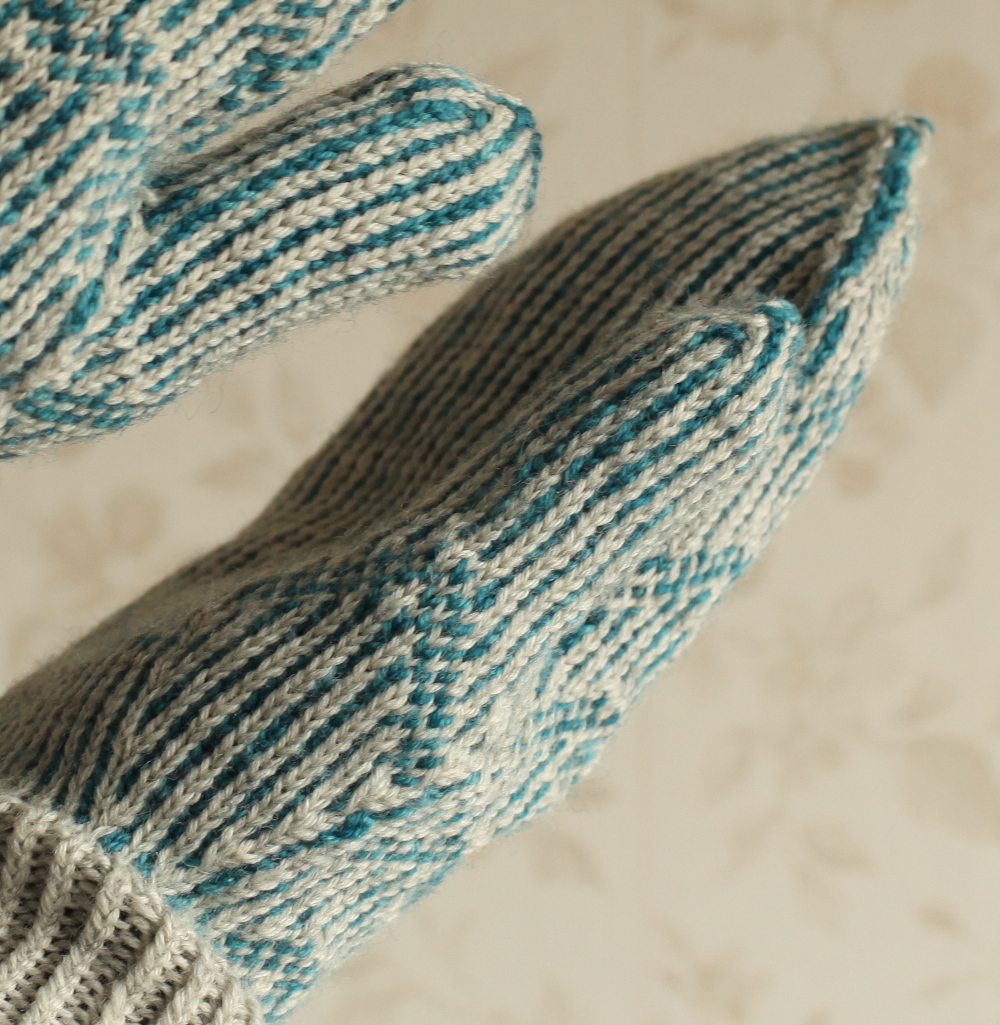 Pihta and Huippu patterns are now available in my Ravelry store: Pihta, Huippu.