I knitted a new blanket for my son. The previous one was getting too small. I chose merino wool since it's soft and great next to the skin. We selected the stitch pattern together from one of the books I have. The pattern repeat was small for a blanket-sized item so I decided to scale it up.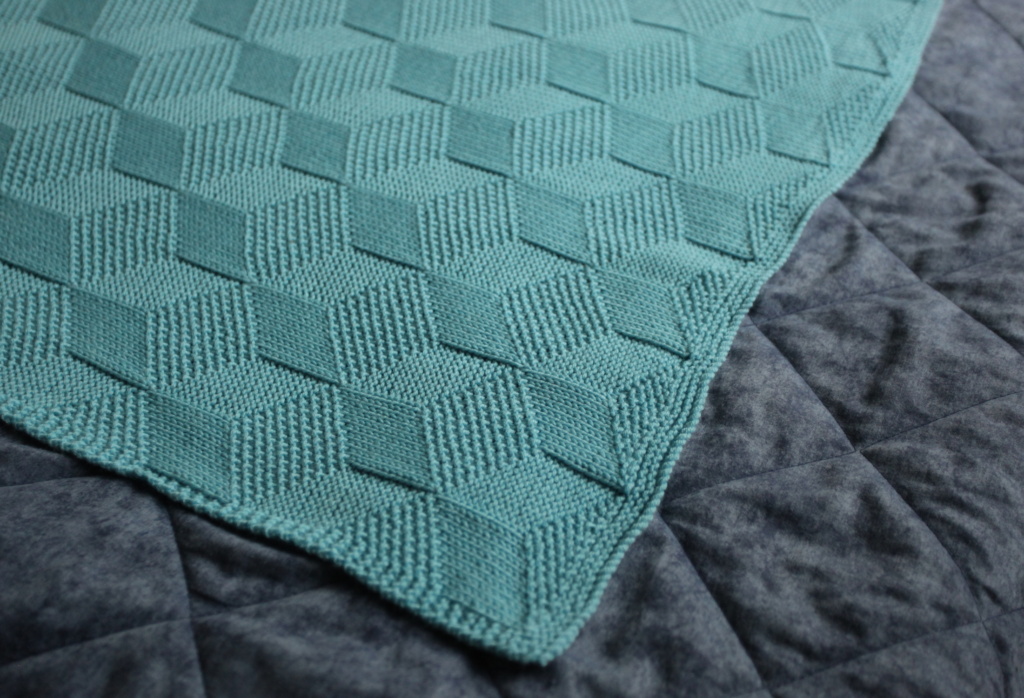 Scaling the stitch pattern proved more difficult than I had expected. It wasn't rocket science, but I had imagined getting it done in less than ten minutes. Some parts of the stitch pattern were easy to scale up, but with other parts I had to scratch my head for a while until I got it right.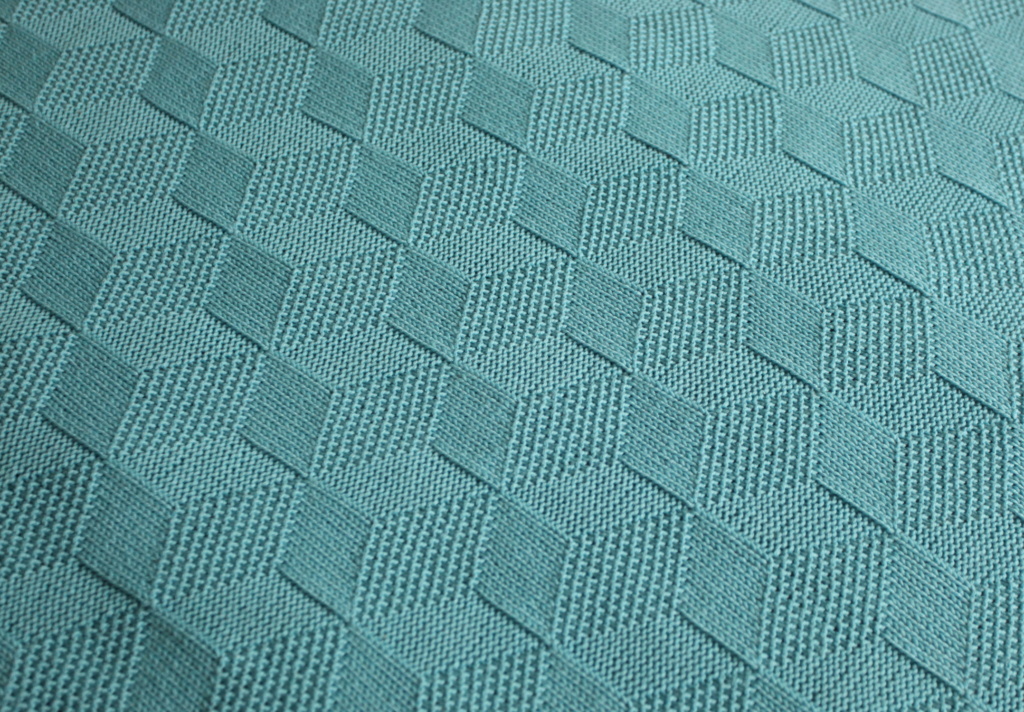 I made a large swatch. It was almost as big as people usually recommend, that is, 20 cm or 8 inches squared. Different edge patterns were easy to test on the swatch, too. In the end I chose to work the edge at the same time as the body of the blanket. Picking up stitches is rather tedious, and I wanted to get the project done soon.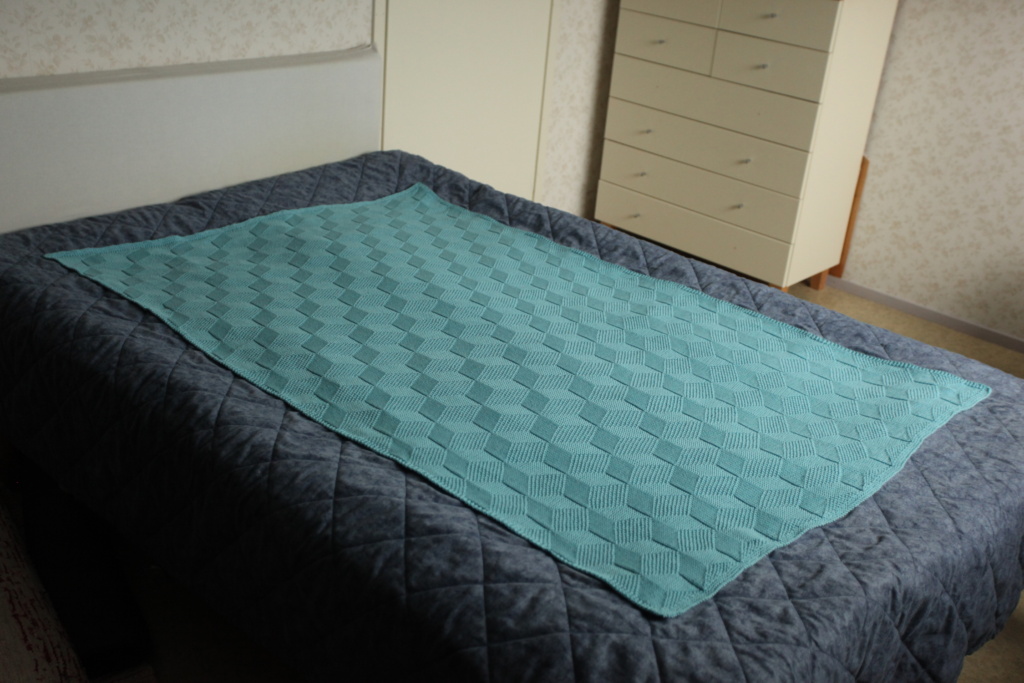 Twice a year there's an equinox contest in the ColourMart Lovers Ravelry group. I took part in it with the blanket. In addition to gaining glory one can win a yarn prize. I calculated carefully how much I would need to knit per day in order to finish by the end of the contest. I even remembered to reserve time for washing the blanket.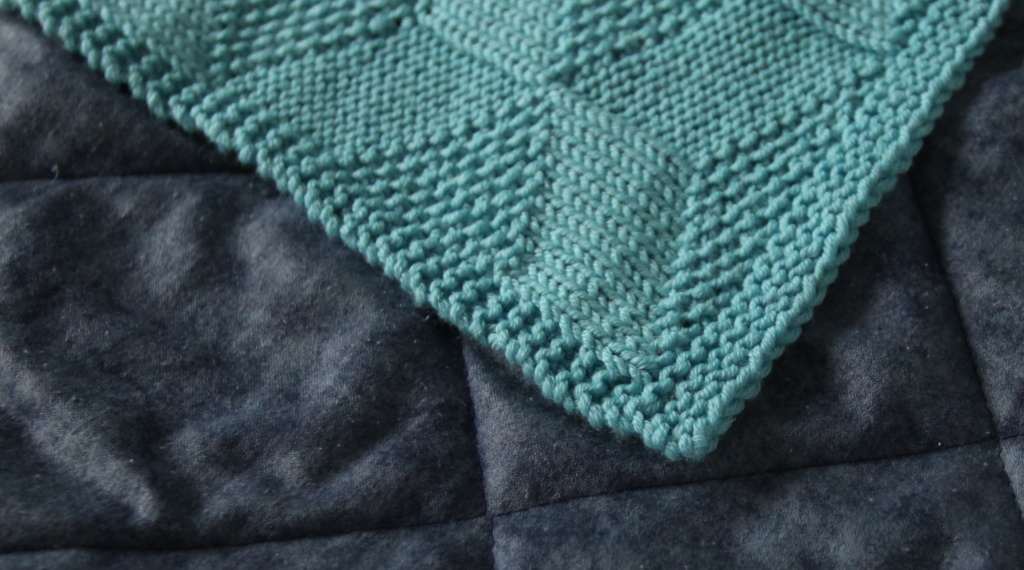 After knitting full days for some weeks I just got tired. The project was still lovely but enough is enough. I had worked too much in too short a time. In the end, like in so many equinox contests before, I didn't finish on time. Well, there's still plenty of yarn in my stash even without a yarn prize, and one can present their projects to the rest of the knitting world outside contests, too.
The yarn was originally all on a single cone. 900 grams of some plump DK weight yarn in one chunk is rather substantial. Near the end of the project it was fantastic to see the cardboard cone finally peeking through the yarn. Seeing such a thing, one feels productive.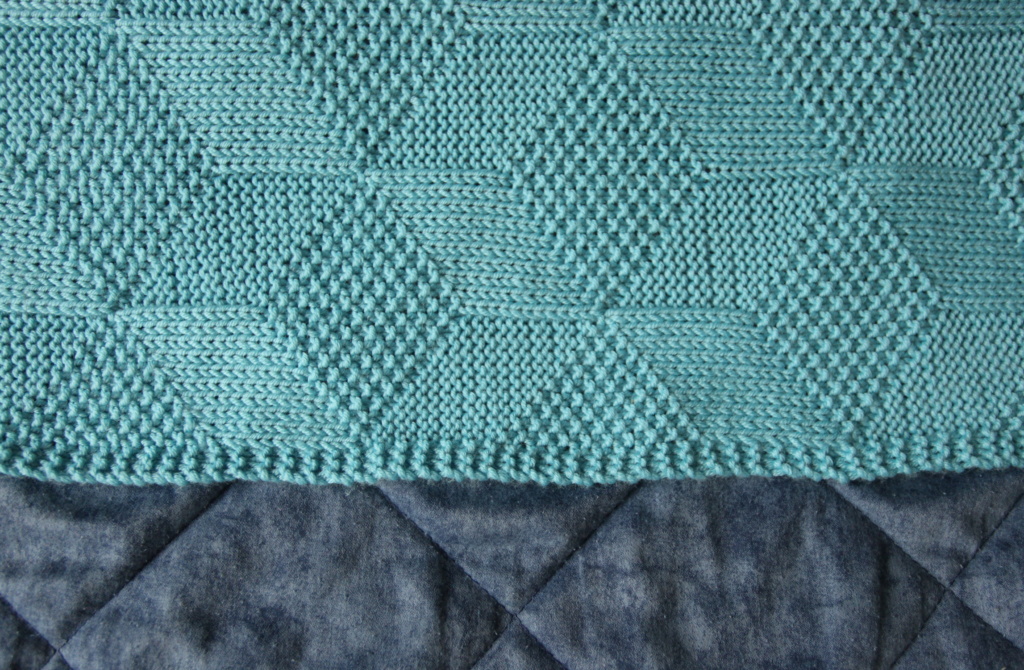 Despite the large cone of yarn and my meticulous calculations, I ran out of yarn. No problem, I told myself, and dug up the swatch. By unraveling part of the swatch I managed to work the final rows of the blanket. In addition to that, I had already bought another 900 g cone of the same yarn in exactly the same colorway for a blanket for my other son, so there wasn't really any real problem in the end.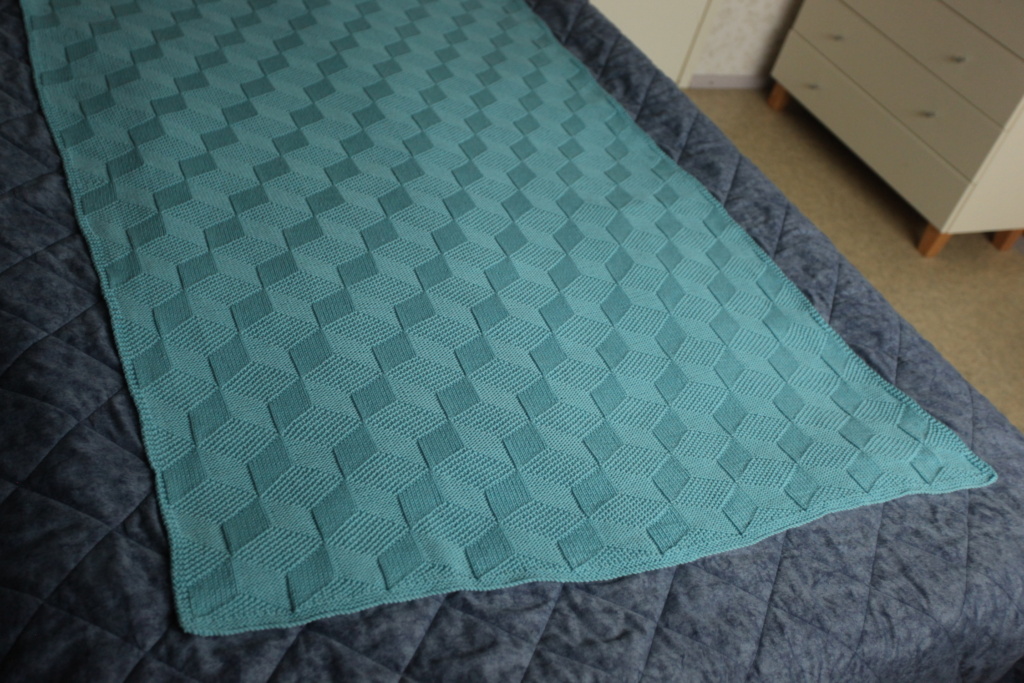 The day after I finished the blanket I took some photos. My son was anxiously waiting for his new blanket (it was summer), so one should not procrastinate.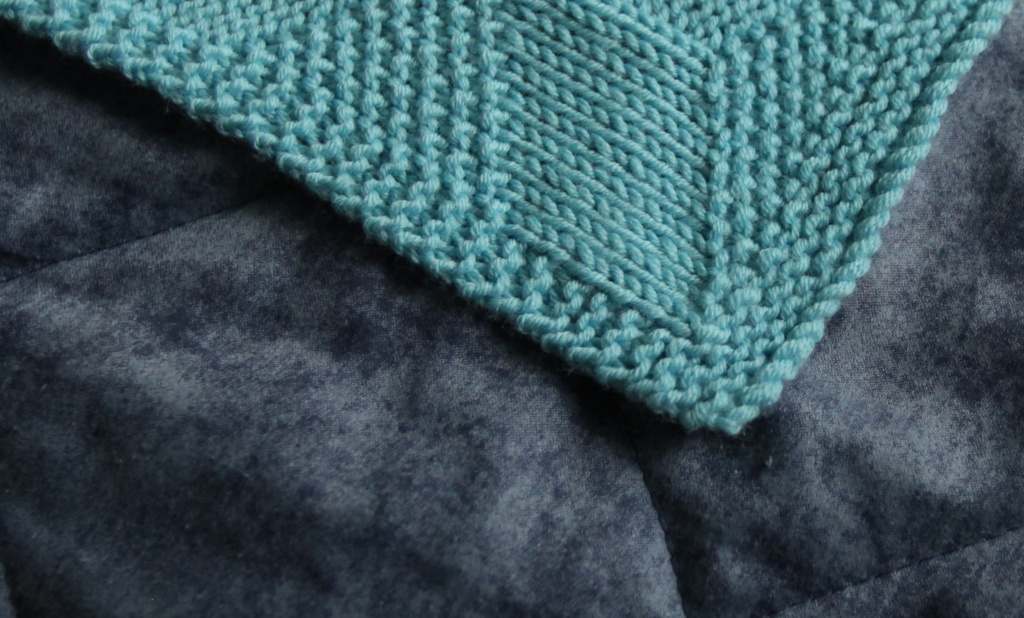 The bed in the photos is 140 cm (55 in) wide and 200 cm (79 in) long, so the blanket was perfect for my tall 9-year-old son. At least it won't be small any time soon. At some point, though, he will overgrow it, so I can hopefully knit him another one.
The stitch pattern is interesting and rather unusual since it looks identical on both sides of the fabric. This was helpful for the knitting, too: you can read the chart from right to left on every row, whether it's a right side row or a wrong side row. I don't recall ever working such a stitch pattern before.
Kuutio pattern is now available via Payhip and in my Ravelry store.