I attended the Jyväskylä Summer Knit Festival this weekend. I hadn't bought any yarn in a year and a half and had started to run out of some specific colors and kinds of yarn. I had a shopping list, but didn't even plan on being strict about it. Eventually I bought a bit over two kilos, so enough for quite some time.
Here's a photo taken on the spot: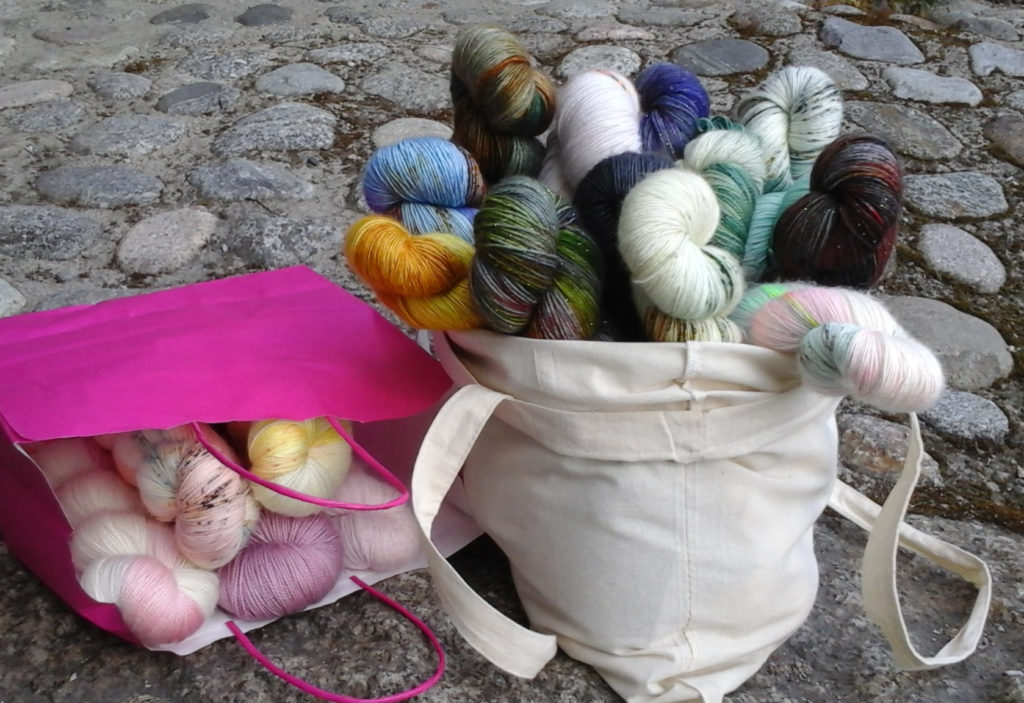 At home I spread them out and took another photo to show them better:
Right now they're all in the freezer to reassure me that there won't be any bugs in them when I start knitting. I doubt that any bug would have found them in just a couple of hours there outdoors, but I feel much better if I freeze all my yarn when it gets home.
I have an idea for most of those, and can't wait to get them out of their cold treatment to cast on.