I had two skeins of Handu singles, pink with a little bit of blue speckles. I wanted to knit a shawl with them and to try the arrow shape since it's a rather interesting way of making a triangle. I thought I'd go with something simple since the yarn was variegated and would hide a more complex patterning.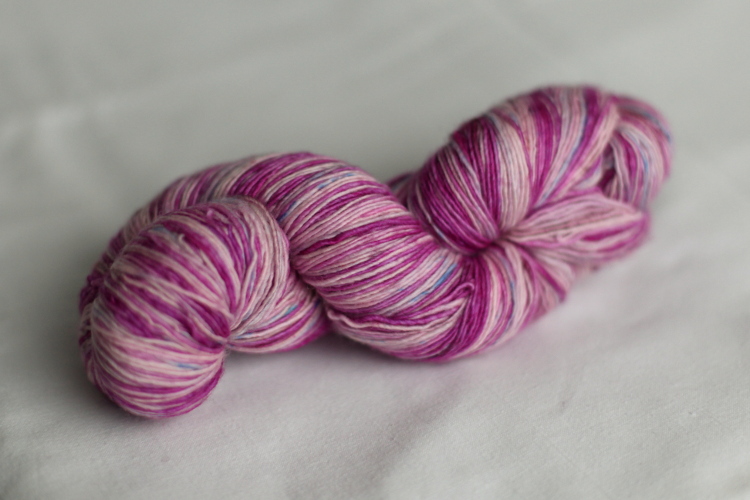 A previous shawl of mine, Taina, had been very addictive to knit so I used the same sequence of eyelets and garter stitch. The resulting shawl is called Taina's Arrow.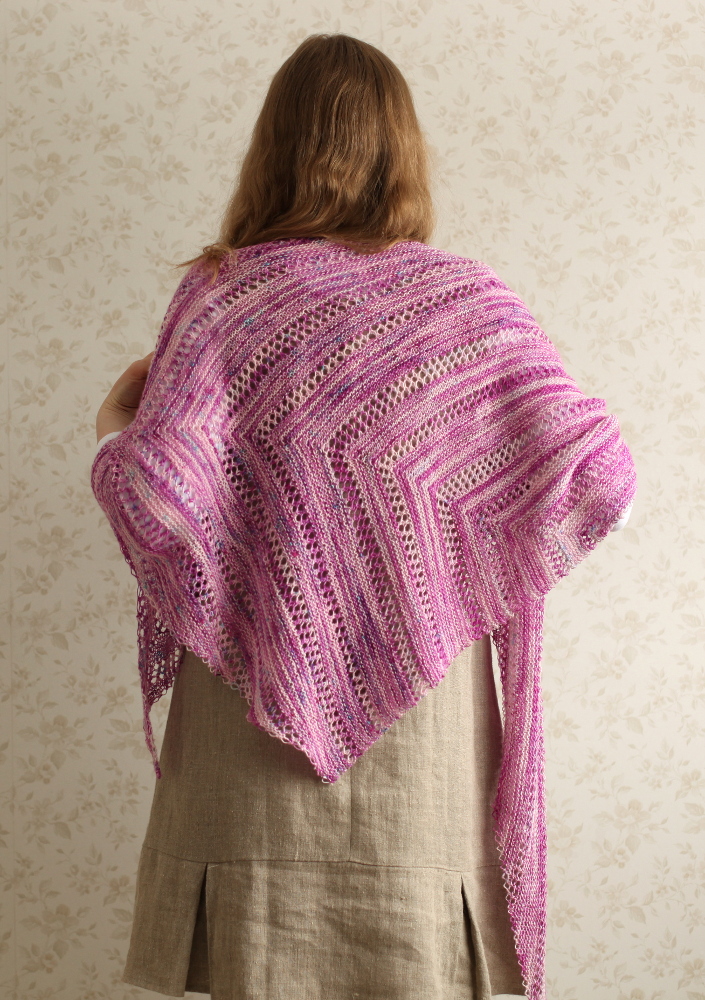 The model shawl is 65 cm deep and 210 cm wide after blocking. It's a very good size for a tall woman like me (I'm 180 cm/5'11¨), and it won't be overly large for medium or smaller women, either.