What to knit with variegated yarns? Especially those that have strong contrast between colors need special attention. Plain stockinette would be great, apart from the risk of uneven pooling of the colors. My answer so far has been stripes. I take one of these gorgeous multicolored yarns and pair it with a neutral, and the result is a wonderful piece of knitwear!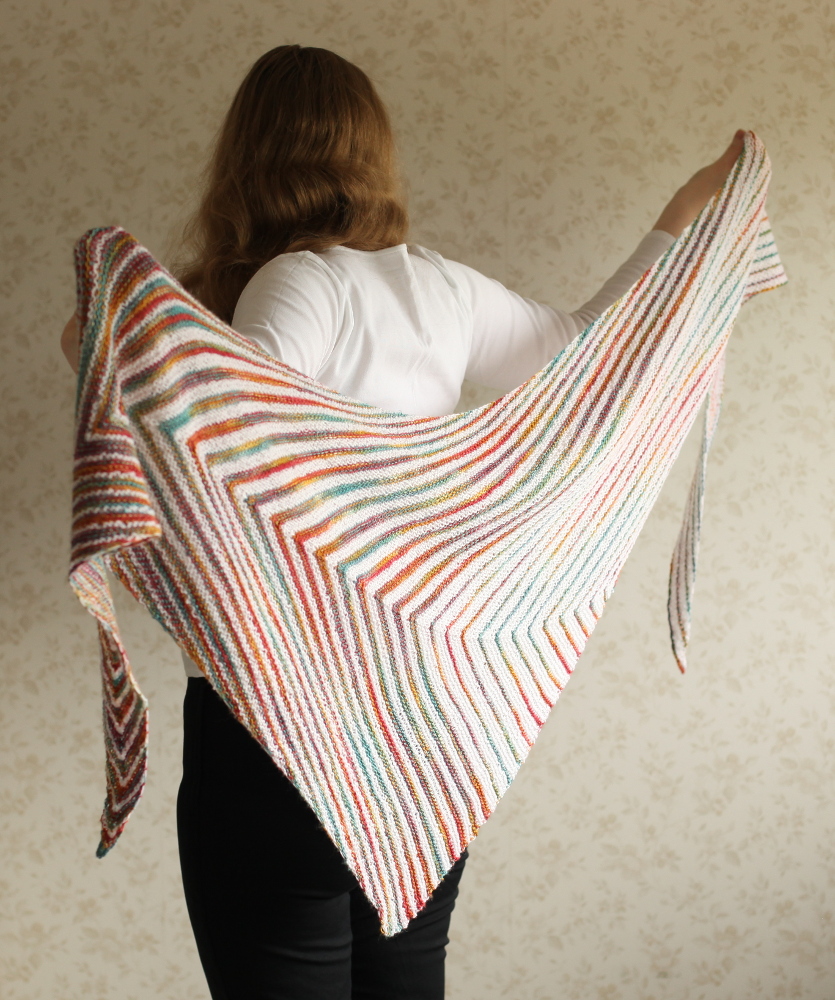 The story of this particular shawl goes back to the moment I saw a beautiful skein of yarn on the Colorsong Yarn website. It was Mini Maiden by Hand Maiden Fine Yarn, in colorway Masala. I went back to look at it many times. Eventially, I had spent so much time just dreaming about it, that the colorway was on a clearance sale meaning no new ones would ever come, and only one skein remained! Of course I had to take immediate actions and get that precious thing home with me.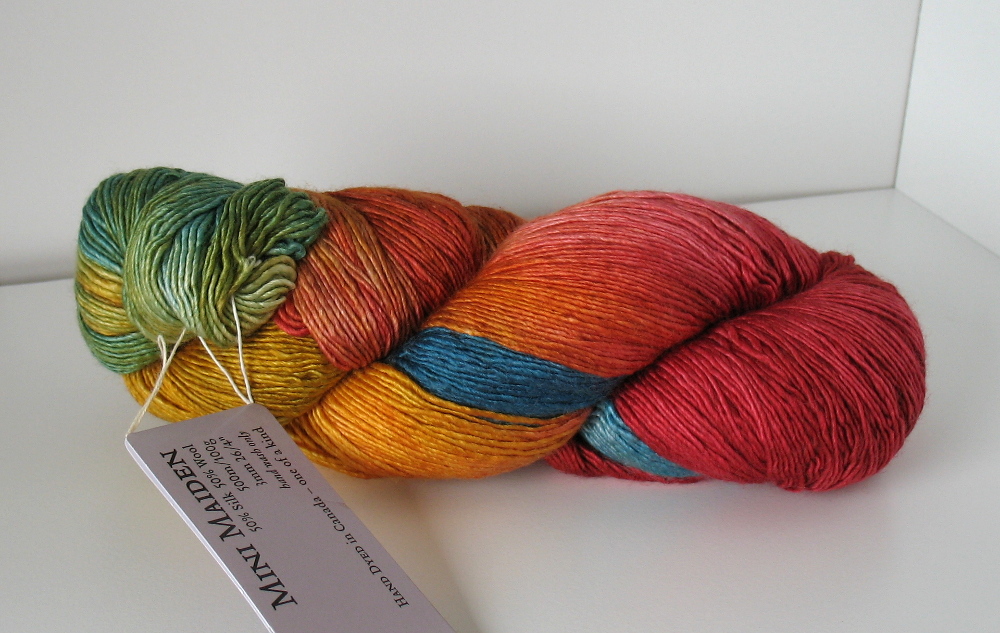 The skein lingered in my stash for four years until I knew exactly what I wanted to knit with it. I cast on a shawl, working stripes together with white Adriafil Avantgarde. First, the Masala stripes were wider and white stripes narrower, but gradually it changed, ending up with the opposite: white stripes being wider and Masala stripes narrower.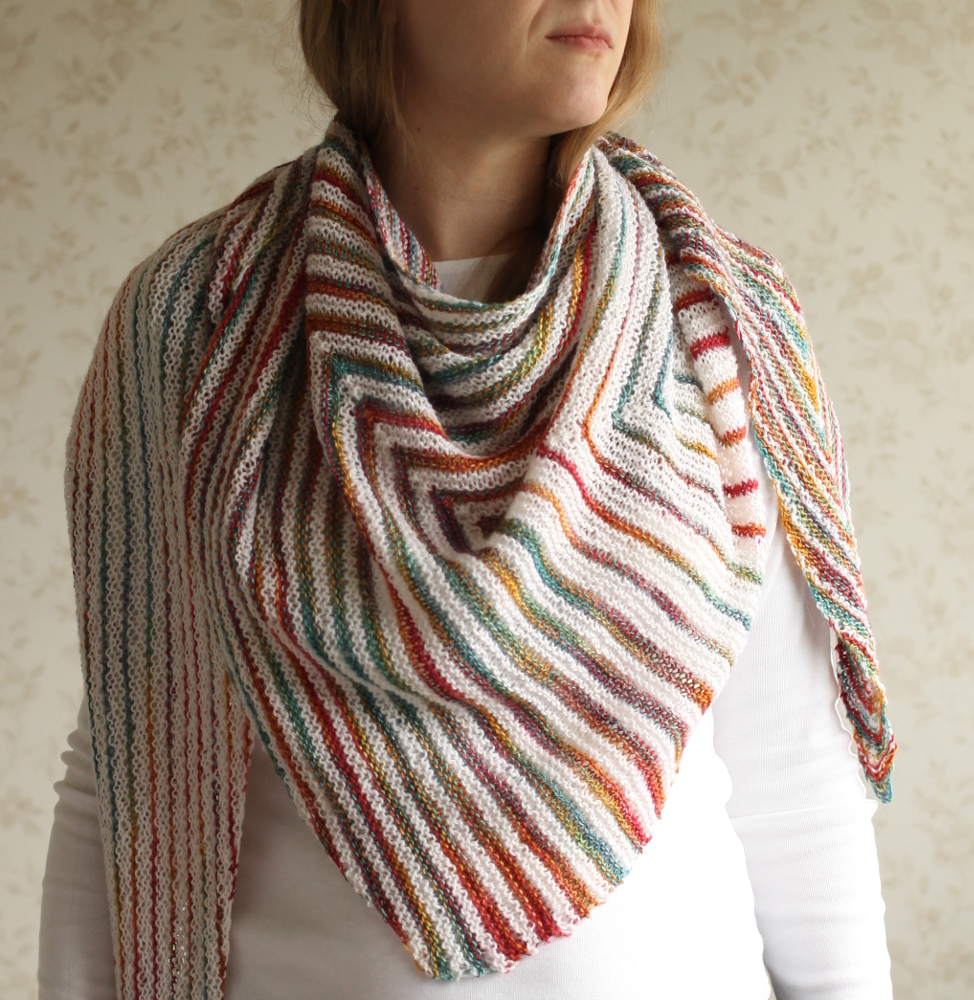 By coincidence, the name Masala also means a town in southern Finland. It happens that the first home I can remember was near that town, so I have a personal relationship with it. I didn't end up going to school there because we moved when I was six – in Finland kids start school at the age of seven – but we didn't move far so I visited the town many times even after my early years.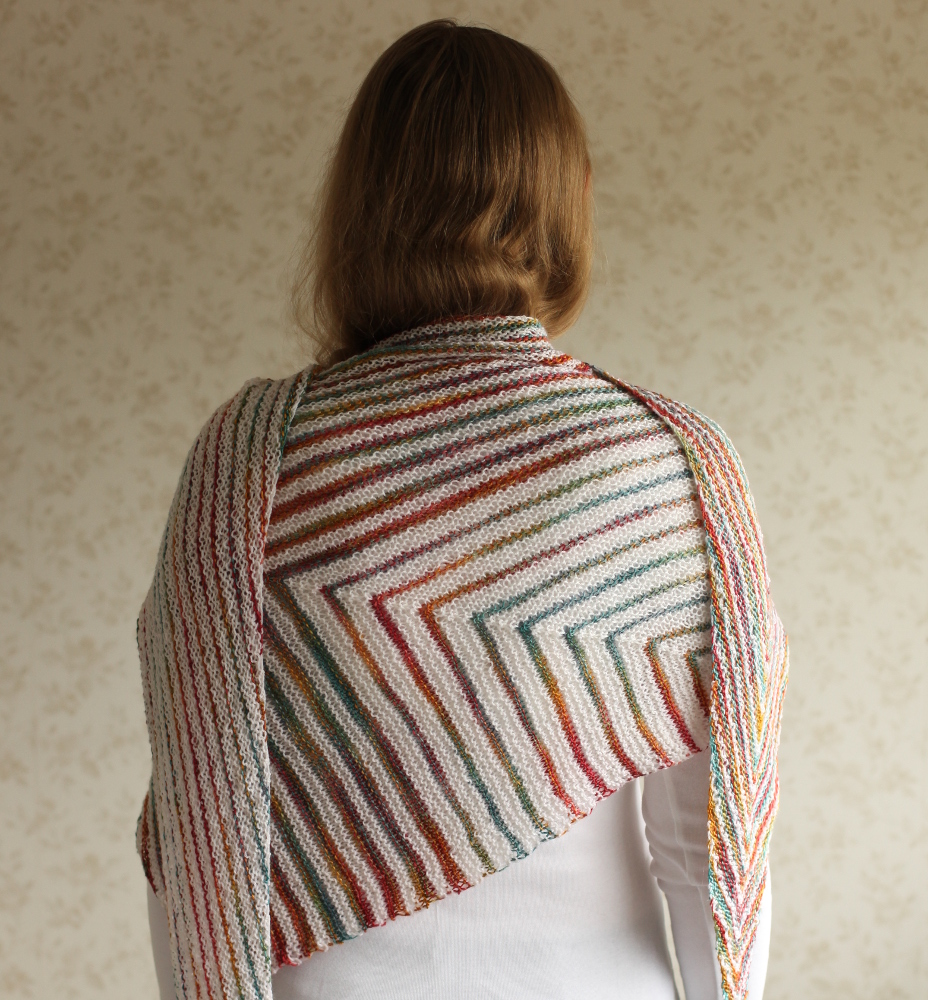 Masala pattern is now available in my Ravelry store here.