Some years ago I made several consecutive shawl trials. First I had a brilliant idea, that half a shawl later turned out not working technically, so I made some changes to the idea and started over. After several trials and errors there was success: I published Crayon Play pattern in late 2015.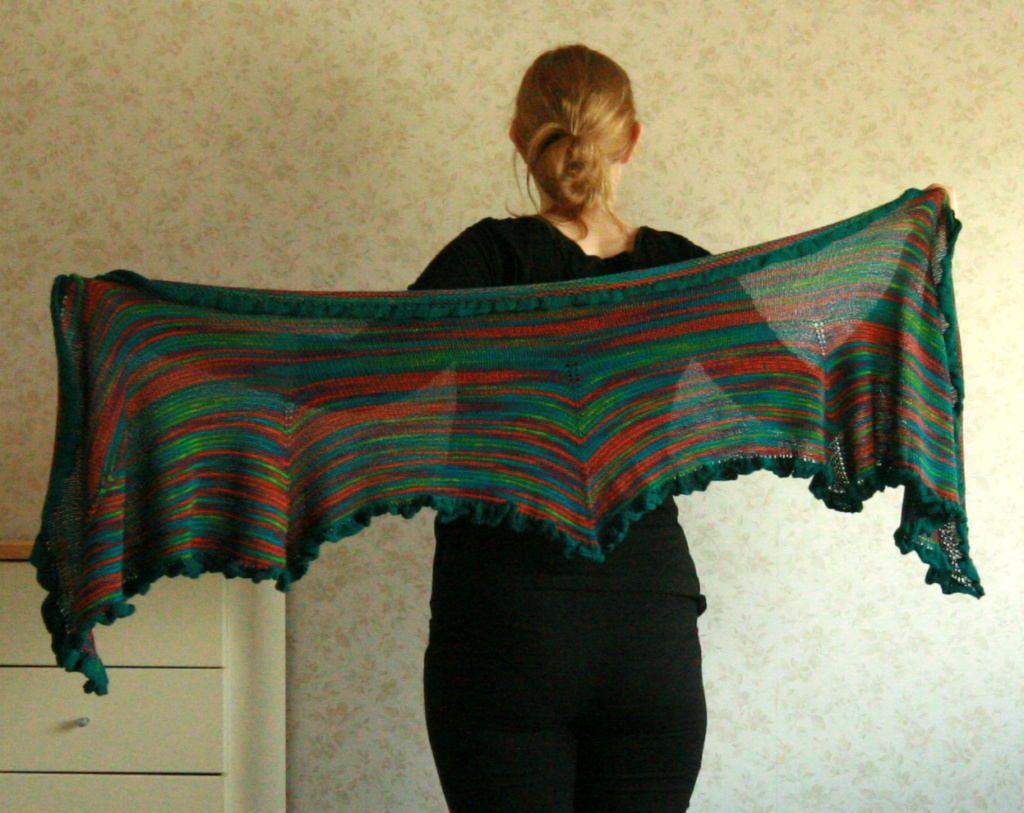 The shape of the shawl was so good that I wanted to knit more of them. A couple of years later I finished Crayon Fade, that is almost the same as Crayon Play, but there are some improvements to the stitches. The colors, then again, are used completely differently. While the point of Crayon Play was to use a yarn with high contrast and tune it down with a solid color yarn, Crayon Fade – as you might have guessed from the name alone – fades one color to another.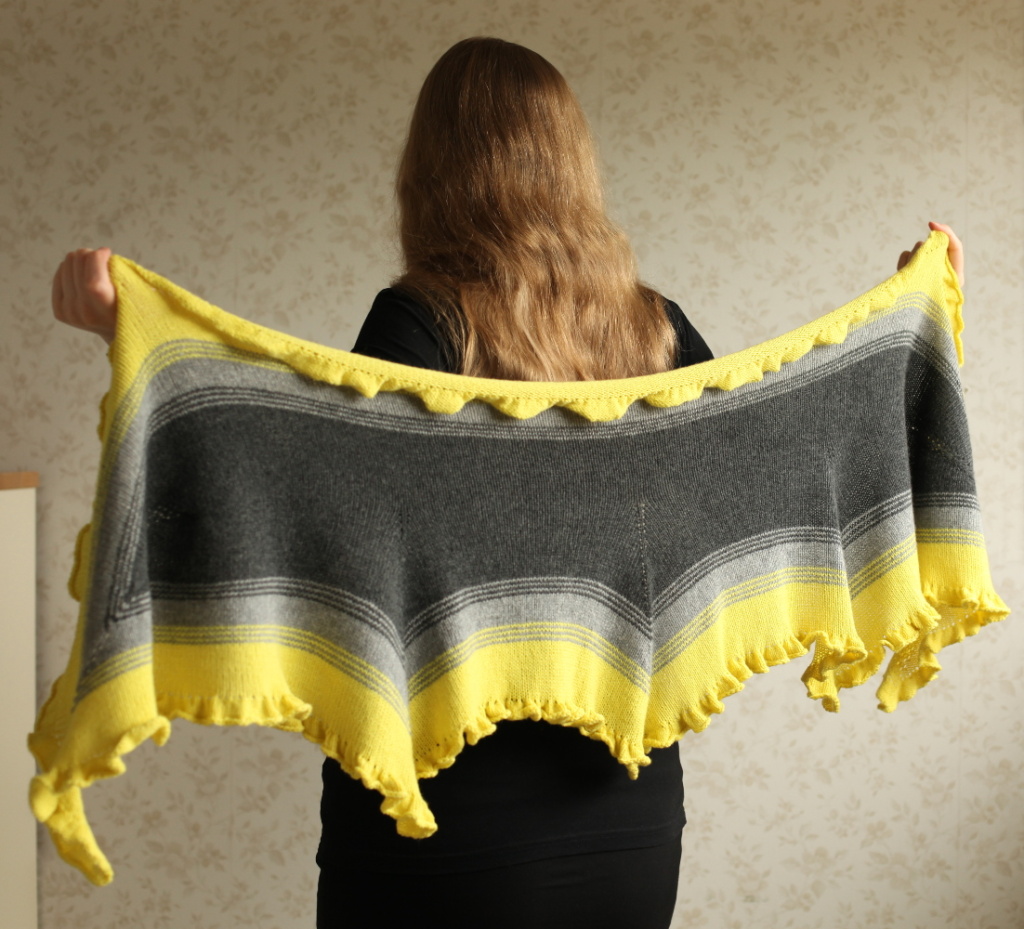 I really love the colors of the prototype Crayon Fade. The size and shape work very well, though next time I'll probably knit either the medium or large size instead of the small size. I'm tall and have broad shoulders, so a bigger shawl will work even better than the one I've already made. The idea of the next shawl is some sort of a bullseye. I guess I'll need to spread out my yarns to pick!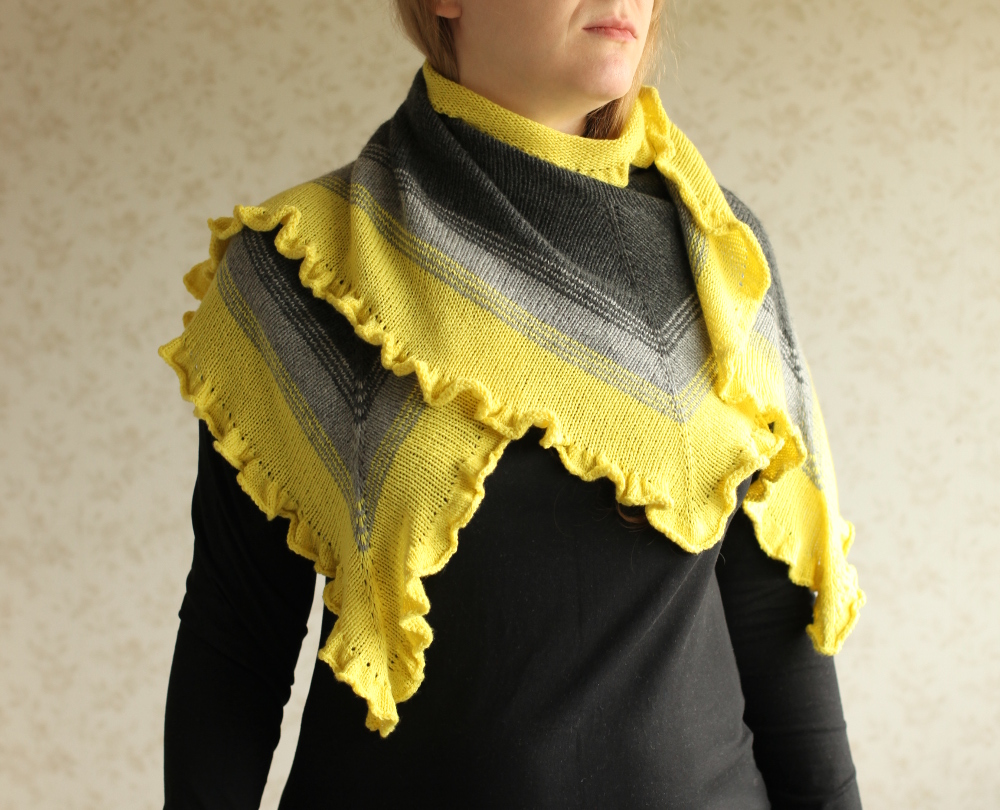 The shawl is started from the center with Judy's Magic Cast-on. You cast on several hundred stitches, and then work outwards. Increases are made is such spots that you achieve the shape: the ends need increases so that the shawl remains flat, the bottom half of the shawl has increases to make it slightly curved. That makes it stay on the shoulders better. There are only few places to increase on every other round, so this shawl is brilliant for tv-knitting! The outer edge of the shawl has a ruffle partly to prevent the edge from rolling, partly because ruffles look gorgeous.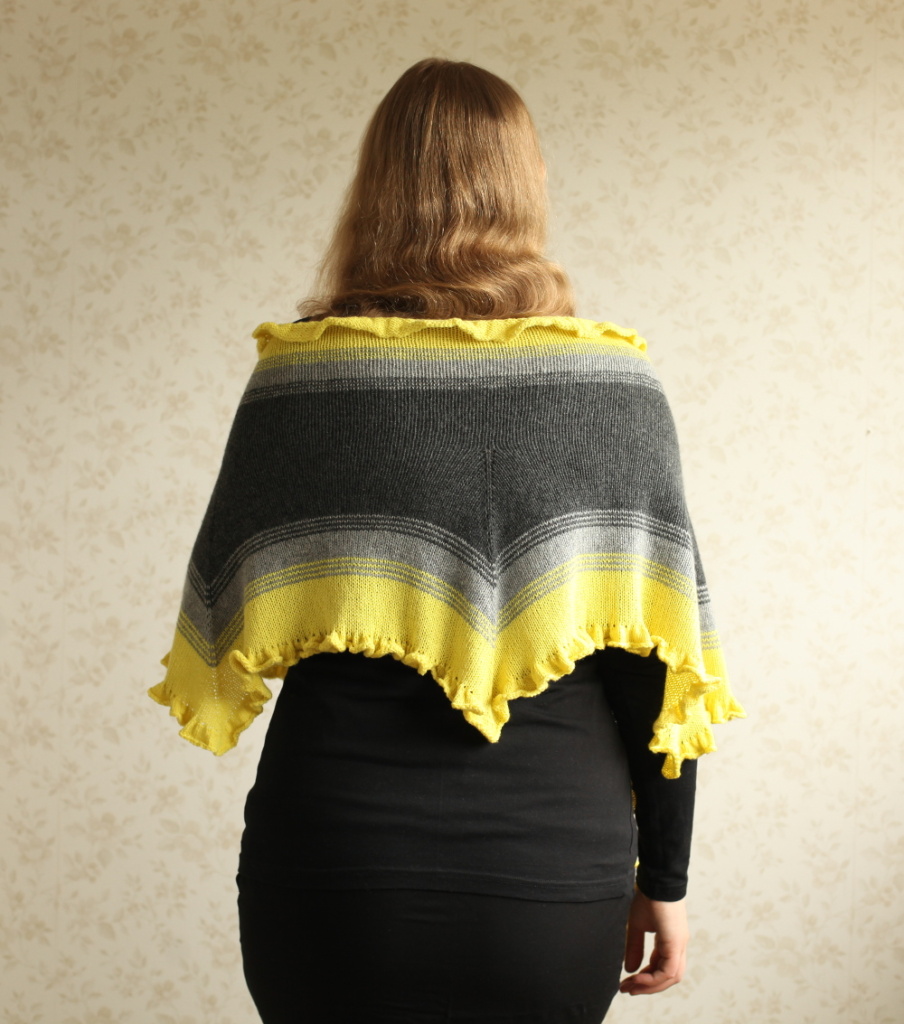 Crayon Fade pattern is now available in my Ravelry store and via Payhip.