This is merely a sneak peek at my next shawl pattern, Humus. The shawl is worked from the top down, using basic stitches of two-color brioche. The twisty motifs of the shawl were inspired by the crisscrossing of small roots.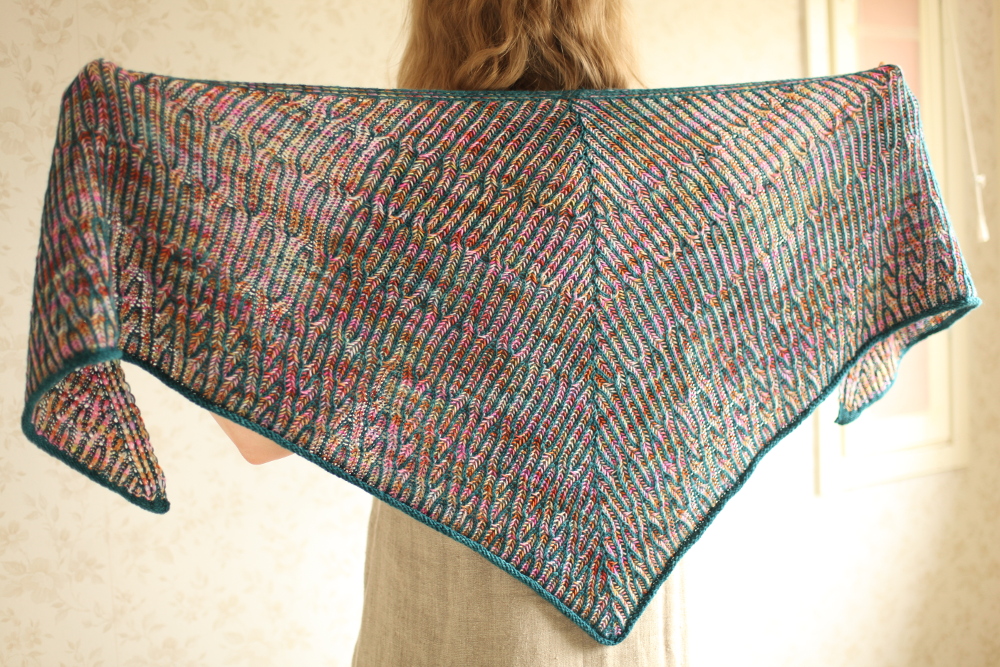 The shawl is reversible: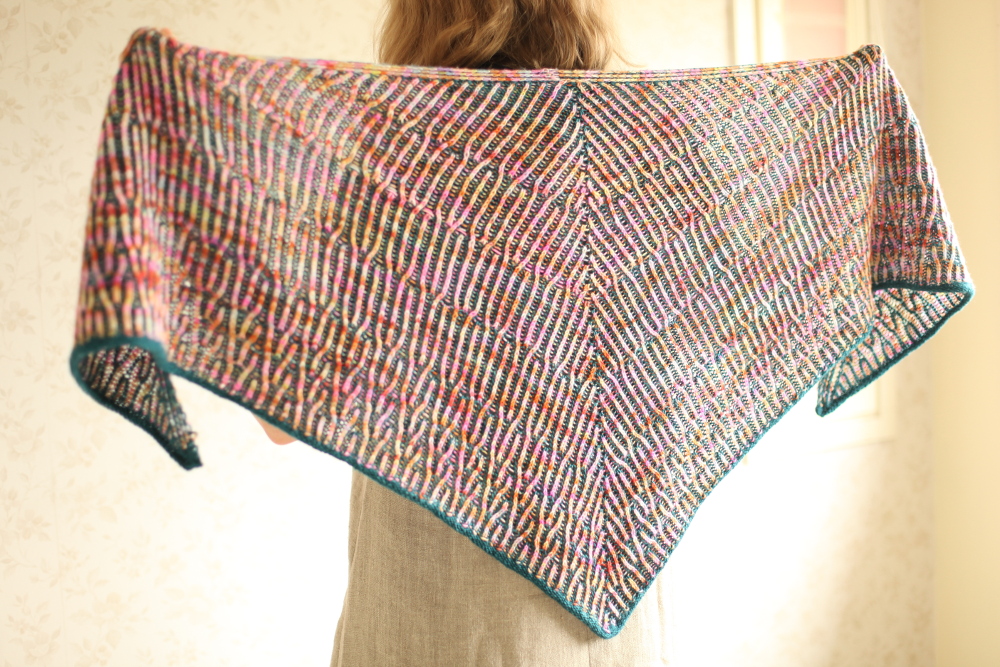 The photos here show a medium size shawl. The medium size will be around 160 cm (63 in) wide and 56 cm (22 in) deep blocked. The large size will be around twice the area of the medium one, but it depends on whether it's blocked or not. If it was treated the same way as the model shawl, it would be around 195 cm (77 in) wide and 81 cm (32 in) deep.
I'm hoping of releasing the pattern in September, to allow the testers to take their time,
especially with the larger size.
The discussion thread for the test is here.