When I have time, I knit from other designers' patterns, too. In October 2016 I took part in a mystery knit-a-long by Stephen West. The shawl is called Building Blocks Shawl and unlike The Doodler, the previous mystery shawl by Mr. West, it was rather straightforward. I have to say I was a bit disappointed because there wasn't much of a mystery after the first two clues since you knew how the shawl would develop, no surprises in which direction you'd be working next.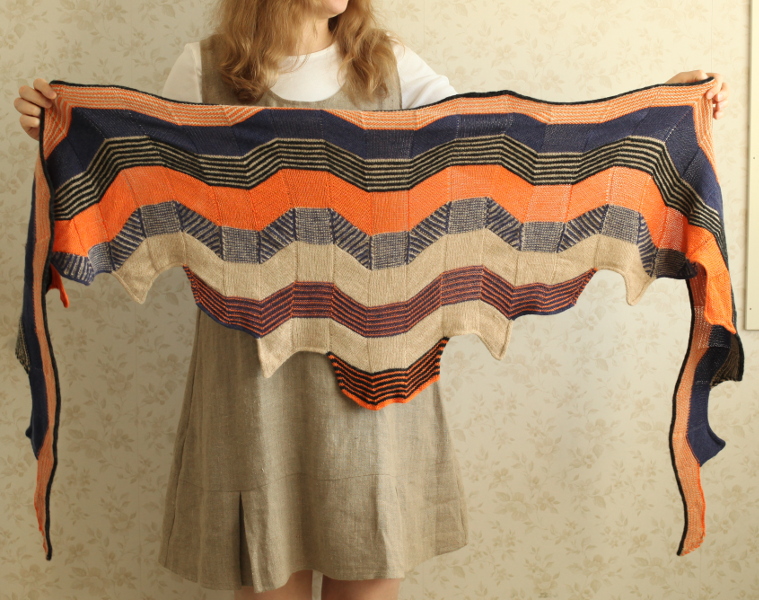 This summer I finally finished the project! So far the shawl has mostly been decorating the top of our book shelf since the summer has been warm here, but when the temperature drops, I'll give it a go.
Despite the lack of surprises in the pattern, I enjoyed knitting my Building Blocks, not least because of the superb ColourMart cashmere and cashmere blends I had chosen for yarn. The black and charcoal are from a scrap set, meaning I don't know the exact fiber content. Clearly they're mostly wool, judging by the way the yarn feels and behaves.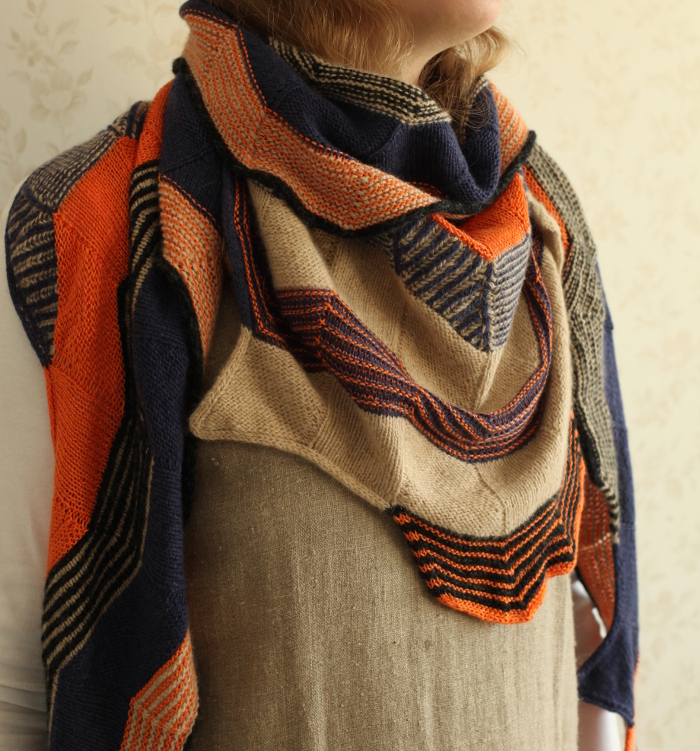 The beige yarn consists of two different yarns, of which one contains some angora since it made me cough a bit – not too bad, though, if I just kept the work a bit further from my face while knitting. The beige yarns are also from a ColourMart scrap set.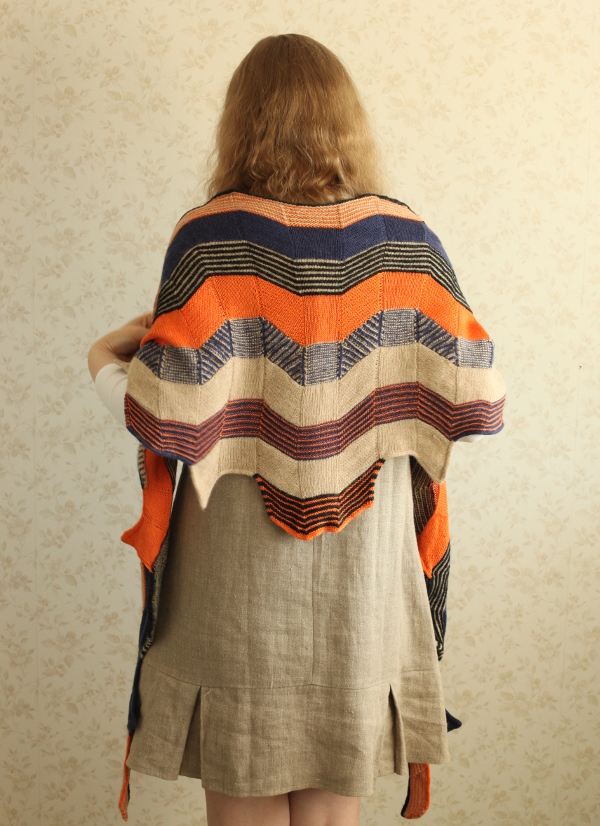 The blue is pure cashmere. Or it would have been, had I not thought I'd run out of yarn. In the solid blue section I used two strands of the cashmere and one strand of light weight pure merino. They happened to be approximately the same shade so if you didn't know, you couldn't tell there are two completely different yarns in that section. Also these yarns came from scrap sets, but those weren't random yarn but were classified by fiber content. The blue merino set even had a photo, so I knew what was coming unlike the other ones that I had bought blind – the surprise sets cost less, which combined with the surprise factor makes them very tempting.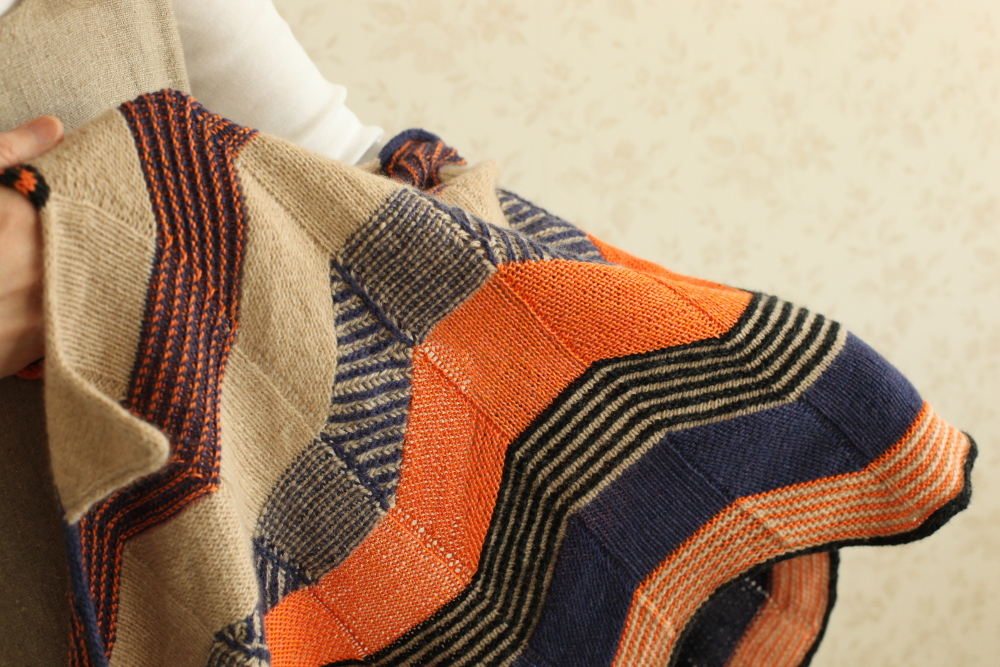 As the other colors, also the orange is made of two separate yarns. One of them came from the same ColourMart scrap set as the black, charcoal and two beiges, and I suppose it contains some silk, given the sheen. The other orange, then again, is the only one I've bought on cone. It's 52 % cashmere and 48 % linen – an absolutely fantastic yarn! I don't know, yet, how it'll endure wear, nevertheless I bought three cones of it back in 2014. The only negative side I have discovered yet about this yarn is that it bleeds color. So if I ever want to knit it together with anything light colored, I'll have to skein and wash it first.