I had a skein of some very beautiful green yarn, SweetGeorgia Yarns Tough Love Sock in colorway Basil. I wanted to make something squishy out of it, preferably using it up. I started a two-color brioche shawl from the tip, working an i-cord edge at the same time as the rest of the shawl.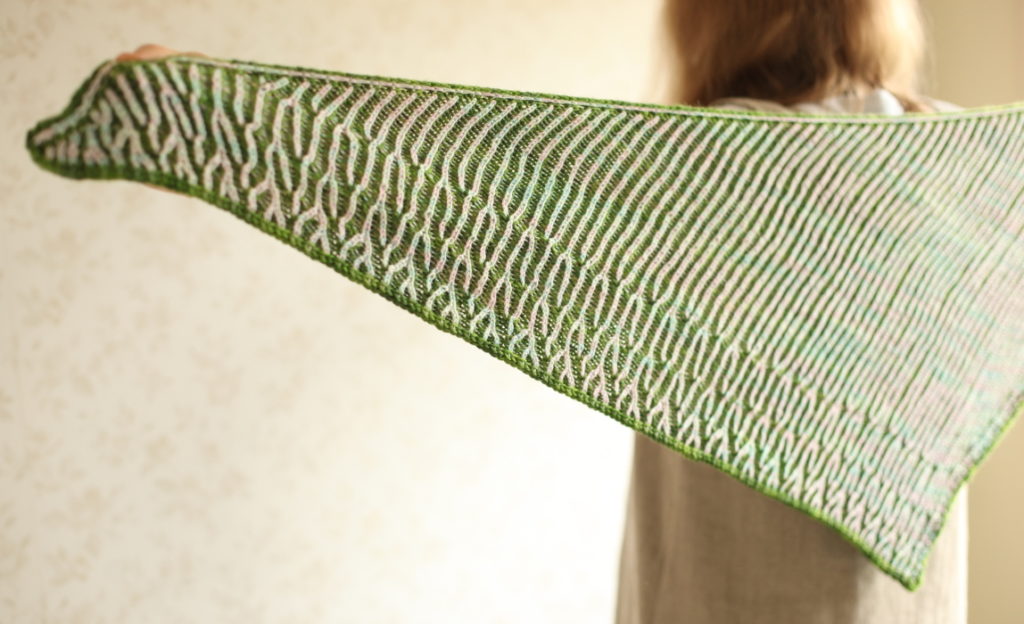 Itu is part of the same series with Humus, Honka and Moreeni, and got the same branches on one edge. I ended up unraveling and re-knitting the branching edge several times until I was happy with the branches, or roots, as I see them.
The shawl turned out even squishier than Humus and Honka, most likely thanks to the SweetGeorgia yarn that was squishy in itself. It was some rather plump yarn compared to many other fingering weight yarns. If I remember correctly, another colorway of that yarn wasn't quite as plump, so my skein may have been an exception. Nevertheless, I wrote the pattern so that you wouldn't run out of yarn even if your skein was the same as my Basil. On the other hand, you can continue longer if there's enough yarn.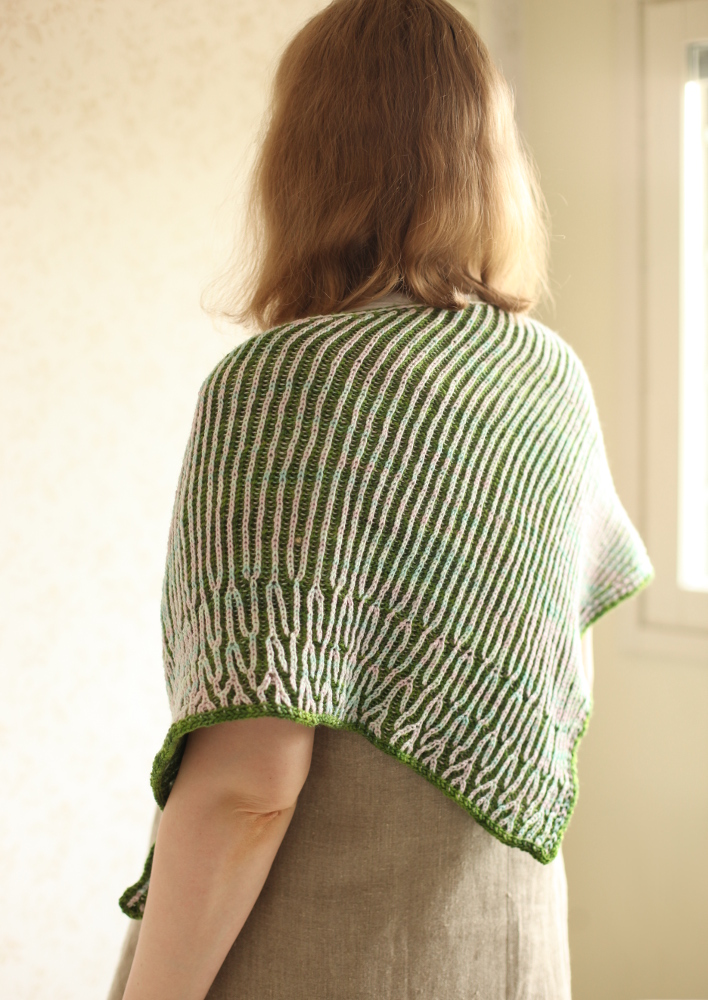 The pale yarn in the model shawl is Lorna's Laces Solemate. The colorway is Princess Donna and it's a combination of pink, mint green, pale blue and the base color off-white. This yarn was rather skinny compared to most other fingering weights. The 30 % of viscose makes it dense. Actually, I first tried to knit socks with this yarn, but the fabric stretched so much when I kept trying the unfinished sock on (not even actual wear, but trying it on several times!) that I soon abandoned the idea of socks.