I'm proud to announce that Honka has now been released. It's available through my Ravelry store here both in English and in Finnish.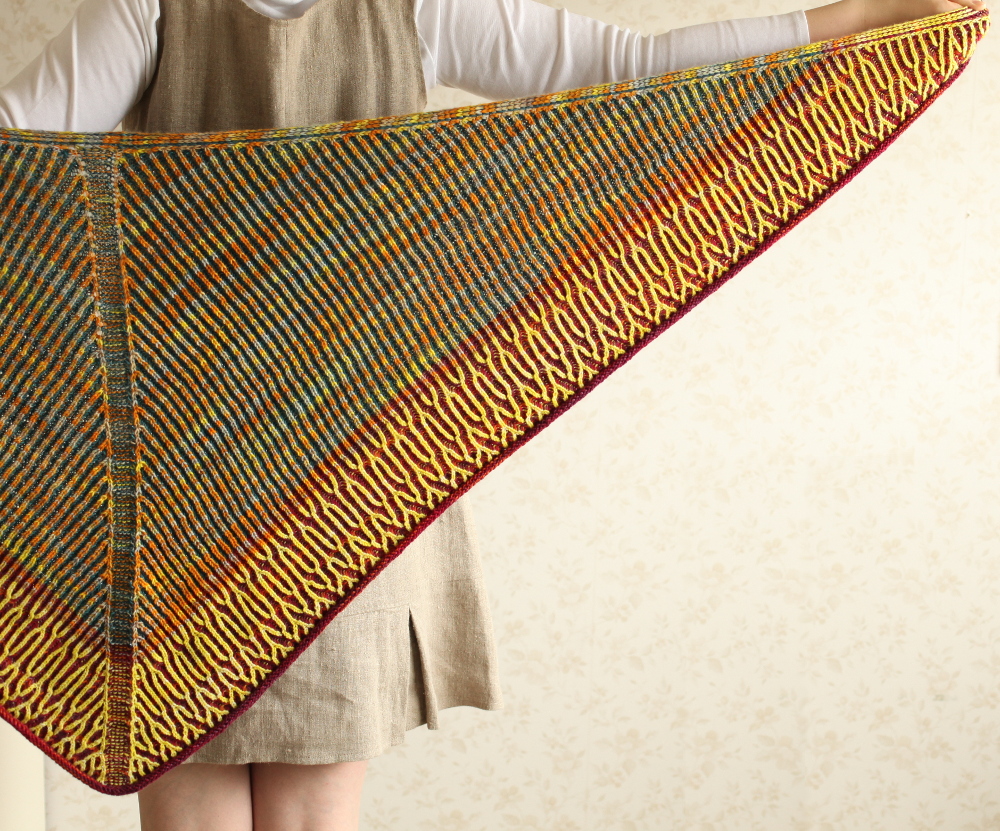 Honka is a triangular shawl worked in two-color brioche. The name Honka means pine tree in Finnish. I was inspired by the strong roots of the Scots pine. The center spine of the shawl mimics the major root of the tree.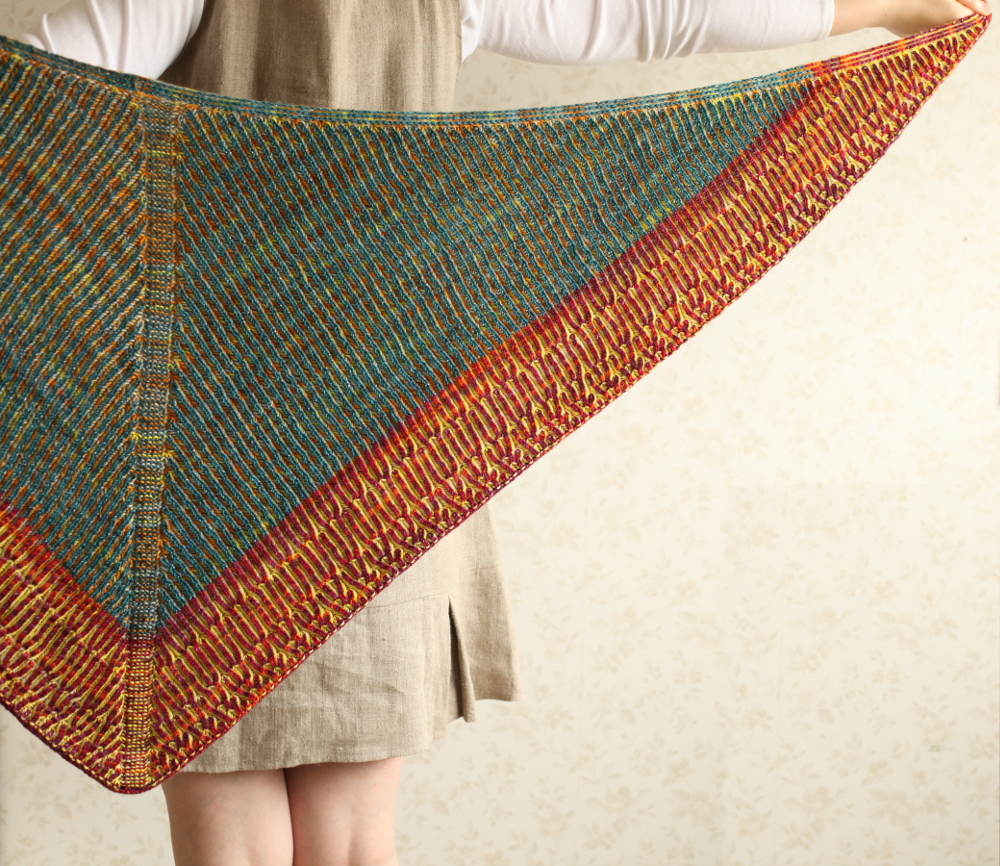 The story of Honka goes back to summer 2016 when I attended a two-color brioche class by Stephen West. It was part of the first ever Jyväskylä Summer Knit Festival. I was so excited it was difficult to sleep both the night before and the night after. Immediately after the class I begun to knit a triangular shawl, using the techniques I had just learned. I loved the shawl, but wanted to change a couple of things, so I needed to figure out how exactly to do it. I went back to school in the autumn 2016 so I didn't have nearly any time until April. Then I finally had the chance to find the solutions and started the next shawl.
That second shawl became Humus. I still wanted to produce something more like the first shawl. In the meantime I knitted a trird shawl, Itu – I'll get back to that one fairly soon. Finally, after over a year from my initial brioche bite, I cast on for Honka, an improved version of my first ever brioche shawl. I hope you will enjoy it as much as I did!