As a kid I was often at weddings in the rural town where my dad grew up. Every time we left a wedding it was already night, but Finnish summer night is not dark at all, and while trying not to fall asleep on the back seat of the car, I watched the misty fields go by.
With the misty summer nights in mind, in Spring 2016 I designed Kesäyö shawl, the name meaning summer night in Finnish.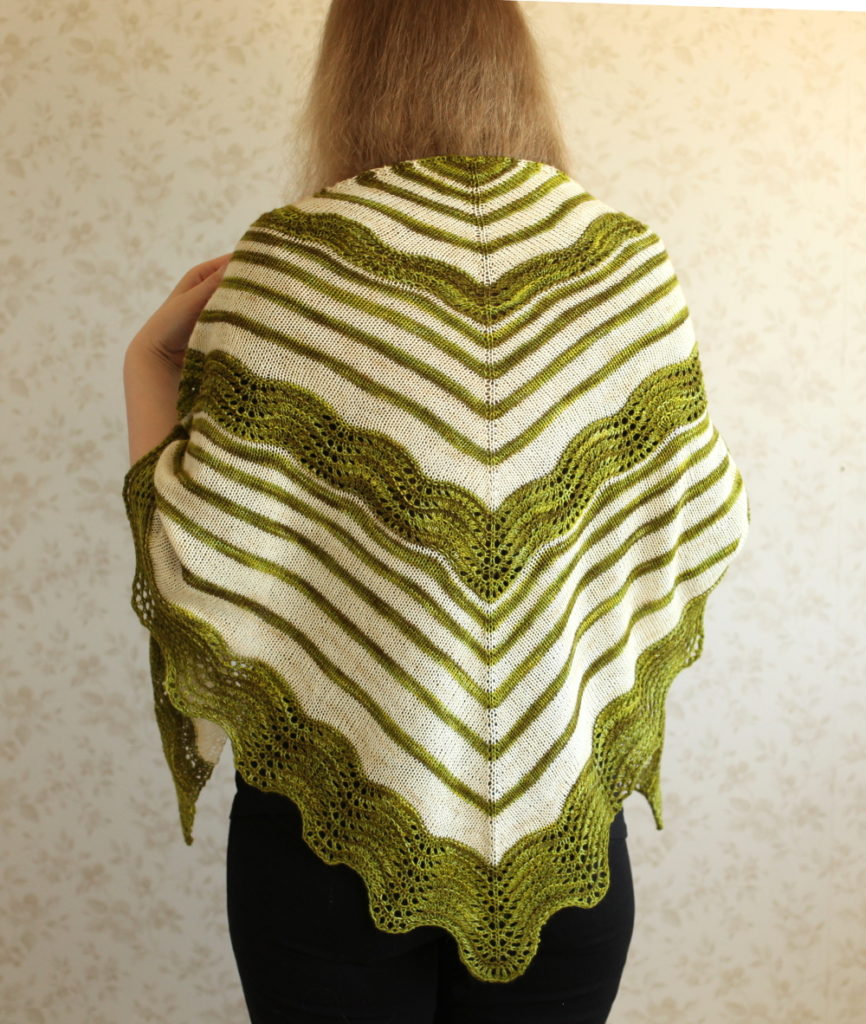 The shawl was designed for fingering weight yarn. I used Hedgehog Fibres Sock (400 m/437 yd per 100 g) in Moss (green) and Silence (white). You will need 600 m/656 yd (150 g) of color A, 400 m/437 yd (100 g) of color B. In the model shawl the green is color A and the off-white is color B.
Since more than 100 g of the green was needed, I have added instructions on how to knit the shawl in three colors: color A is for the narrow, green stripes, color B for the white sections and color C is used in the wavy sections. A full skein of each should be plenty for colors B and C, and half a skein is enough for color A.
More detailed info can be found on the pattern's Ravelry page.