Miriam is the warm-up pattern of Tour-de-Sock 2018. It is worked from the cuff down in stranded knitting. In my humble opinion it is a rather good pattern for brushing up your skills in stranded knitting thanks to the short color runs and very simple pattern repeat. You can concentrate on your hands instead of charts.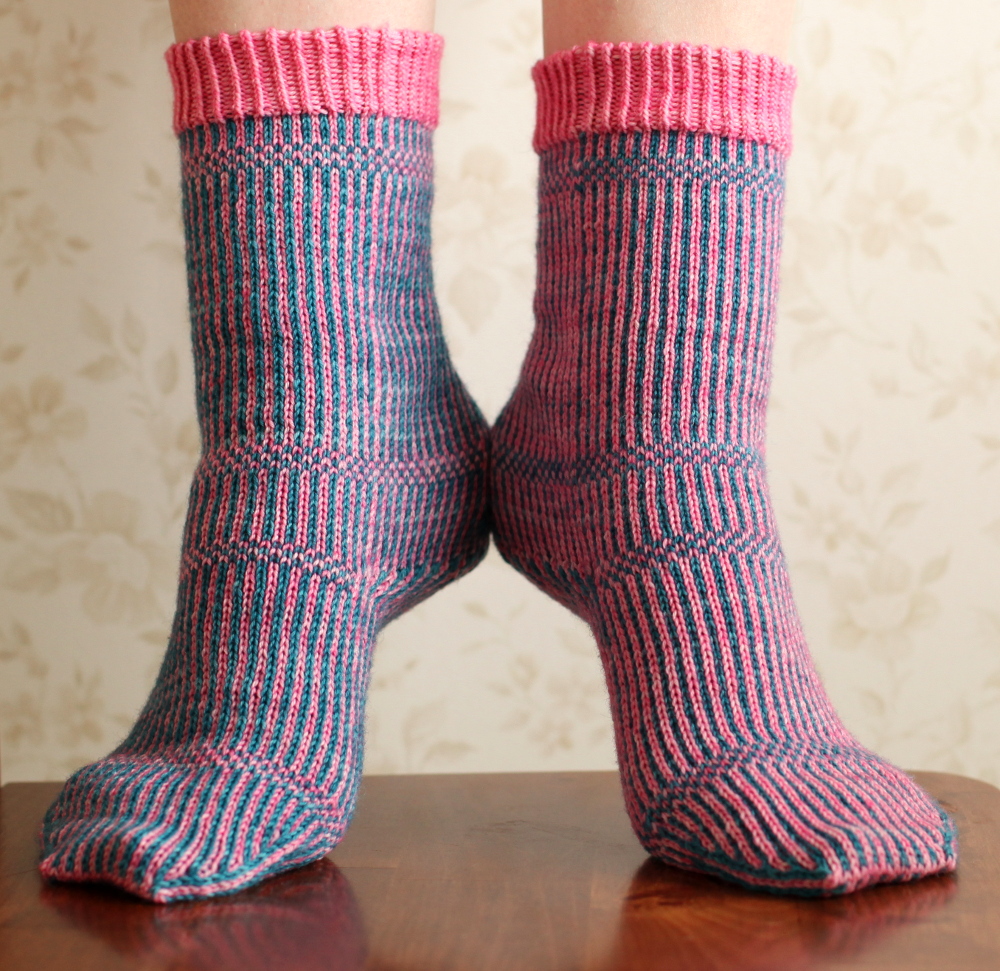 I had had the idea for the pattern as early as in December 2015 when working on a design for another sock competition. That other design ended up not meeting my requirements, so it never saw daylight, but Miriam stayed in the back of my head, waiting for the right moment.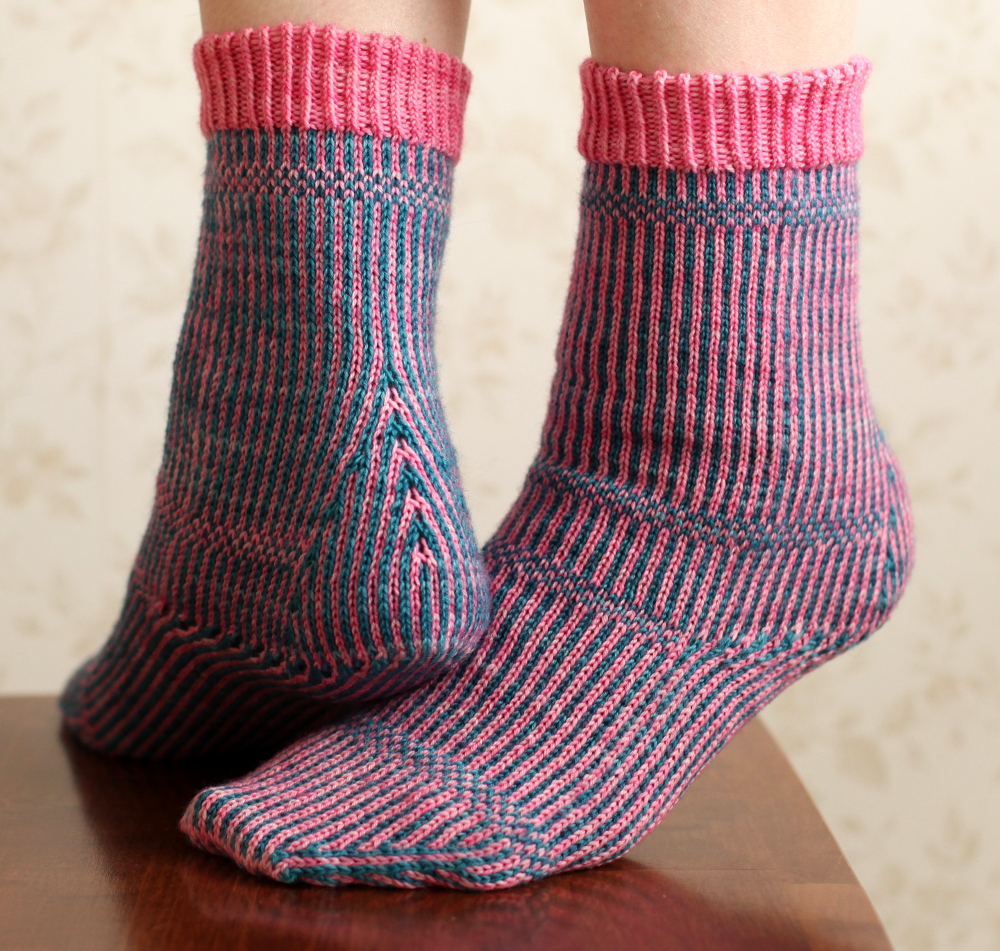 In the summer of 2017 I finally got to working on Miriam. Yet again there were obstacles, this time pain in some of my fingers, so I had to leave the sock in the middle of the heel. Last winter I saw the call for designs in the Tour-de-Sock Ravelry group and thought that this would be my opportunity to finish up the design. I picked up the work and continued, running into much greater technical challenges than I had expected, but finally I had a finished sock that met my standards. I even managed to submit a day before the deadline!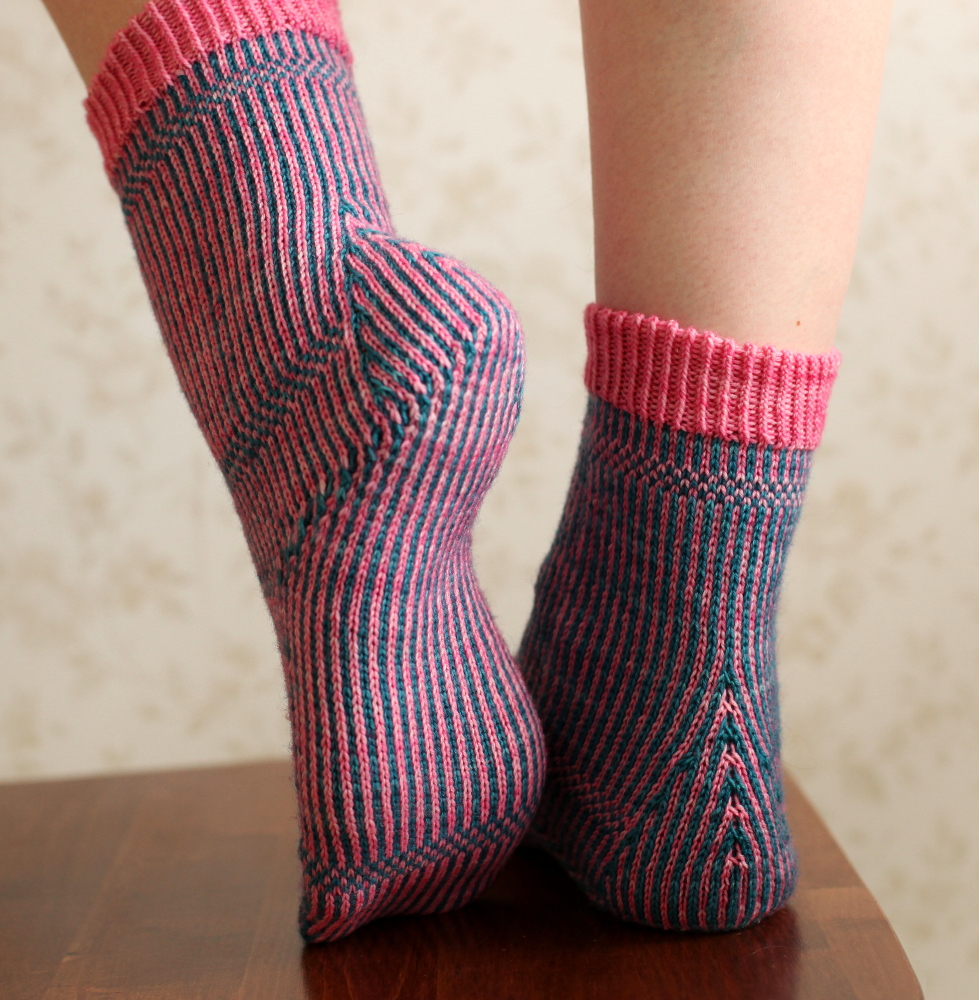 Miriam is currently available via the Tour-de-Sock website for the registered racers. Registration is open for everyone and ends on July 5. Please don't mind the 'June 25' on the registration sheet (follow the link on this page), the correct date is stated on the main page of the Tour-de-Sock site. The registration fee is $10 and it (minus the Paypal and shipping expenses for prizes) goes to to Doctors Without Borders. Being a racer doesn't bind you in any way: you will get the patterns – 1 warm-up, 6 stages, possibly yet something more = at least 7 patterns – but you aren't obliged to knit at all. So in my opinion, it's definitely worth the cost!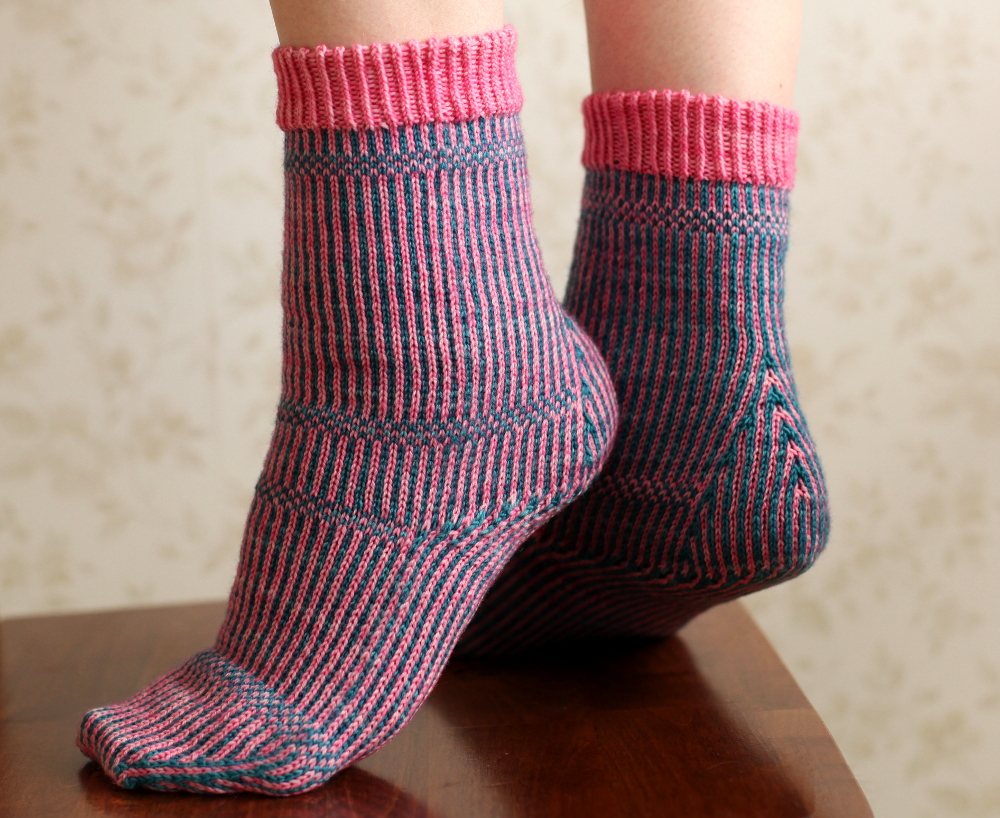 This is the first Miriam sock, photo taken for the Tour de Sock pattern submission in late February: